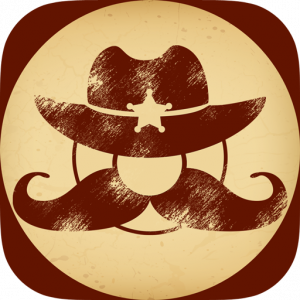 Old-school warm lamp style graphics with polished effects will make you to feel better and relax after the long day rush.
Let's walk through the old Western Town with our old stylish Ranger breaking the mind with incredible new match colors puzzle.
It's easy only when you just stepped out from the Saloon.
Every next step will take all your attention and brain power to make maximum mach color combo.
Don't hurry up – the time in the Desert goes slowly.
But, don't relax – watch your steps and try do the best color matches!
So, stop talking – let's go, match colors and do your perfect combos!
Simple rules, three steps and you are in game!
-= BEFORE YOU START =-
– IT IS SIMPLE, but FUN match color puzzle
– FREE to play!
– NO ADS!
– LEVELS updates over the air
– HELP & TUTORIAL included
– CHALLENGE your friends on Facebook and GameCenter
– WILD COMBO – remember this words, this is a way of winner
PLEASE NOTE: you can play completely for free, but you can also purchase some items for real money to boost your progress. That is your choice.
Having any problems? Any suggestions? Drop us a line an we will happy to help you!